Milan's Crooked Tree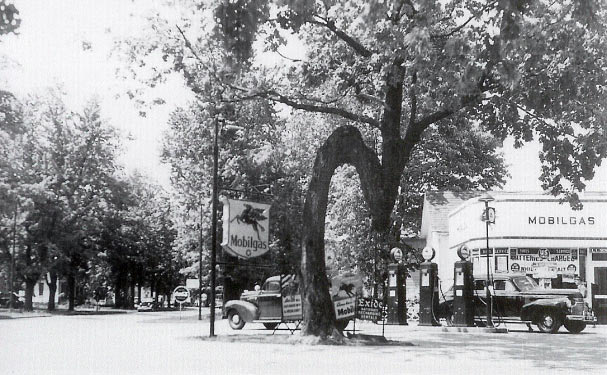 Milan's Crooked Tree - Corner of Dexter and County Streets (Removed in 1960)
The majestic Crooked Tree loomed over the Milan community since European settlers first arrived from New York.
Native Americans used to create "bent trees" all over North America. Some were intended to show the way on a trail. Some were bent to point out a water source. Some of them showed the way to an opening in the forest, where Native American groups could gather for dancing and other social activities. A tree could be bent to point out a source of copper, a burial place, salt, or anything else.
Bent trees came in a variety of shapes and sizes. Milan's was bent more sharply than some others. Generally, bent trees were created by choosing a young tree, tying it down, and allowing it to grow up from that position.
Many bent trees were intended to mark a trail, but Milan's sugar maple is not along a Native American trail. It was on the NW corner of Dexter and County Street. The tree was along the original route of US-23, which went through the Village, but the Native American trail was along Milan's Main Street and did not pass alongside the Crooked Tree.
The tree began to show signs of trouble when the area around it was paved. When County Street was paved, the tree was impacted. When Dexter Street was paved, the tree was further compromised. Having a gas station on the north side of the tree, which was paved, created an impossible situation for the tree.
In 1960, the Village of Milan Department of Public Works cut down the tree because it had died. The tree was not saved, just hauled to the dump. All that we have left are the wonderful photos and the fond memories of our old-timers.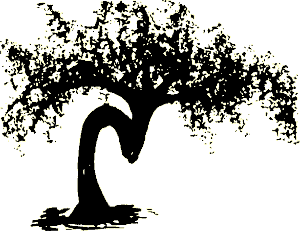 Milan Area Historical Society Logo

Last Changed on May 11, 2010.